Cleaning Your Garage and Garage Door
read more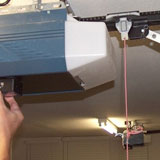 How to Prioritize Your Garage Door Repair in Ohio
Action Door has been in business for over 45 years and can help those looking for Northeast Ohio garage door repair, such as Cleveland, Akron, Canton, Lakewood, Cuyahoga Falls
read more
Akron & Cleveland, Ohio Garage Door Repair, Installation, Service & More
After 48 Years at Action Door we pride ourselves on supplying great value and top quality service. Customer loyalty has played a major role in the success of our company. Action Door offers quality service and support and all of our products. We value each of our customers and work to provide the service that will keep you coming back to us time and time again. With our 3 Ohio locations working to service your garage door needs, Action Door has become the most trusted name in Northeast Ohio for garage door service.
more about us
"Great work, done on time, and correctly"
04/05/2011
On behalf of Dugan and Meyers Construction, we would like to thank you for your dedication and effort which lead to the successful completion of Morto
"Highly recommended"
04/06/2011
I just want to thank Dave, the service guy who just replaced my broken springs. He showed up on time, did the proper assessment and replaced the sprin
"Action Door goes above and beyond."
04/06/2011
Over the week-end I had to call to get my own garage door repaired. A spring broke. Just wanted to let you know, we (my husband and I) couldn't have b